Your Trusted Partner for Staffing Resources
The Gulfstream talent delivery approach is designed for efficiency and flexibility, allowing us to support clients from startup operations to publicly traded companies, serving a variety of industries in different market sectors. We achieve our high-powered results through a collective, personal-touch service experience that centers around our industry expertise and our enduring commitment to providing top-quality talent.
Your organization's staffing needs are complex. Though job titles within different industries may remain constant from business to business, the appropriate mix of skills, experience, and workplace culture are unique. Gulfstream will take the time to learn your unique business profile and define your most critical staffing needs. We go beyond what you might expect or have experienced from a staffing agency, focusing on building long-term consultative partnerships designed to help organizations achieve strategic milestones.
Let Gulfstream Find Your Ideal Team Players
Precise Matches, Expedited Placements, & Measurable ROI
Gulfstream provides a true partnership approach and delivery experience. Whether we're supporting clients or candidates, success starts with building a relationship and getting to know your individual needs, expectations, and unique circumstances. Our account managers and recruiters are industry professionals that deliver quality talent, quickly and more economically reducing not only our client's time to hire but overall department attrition rates.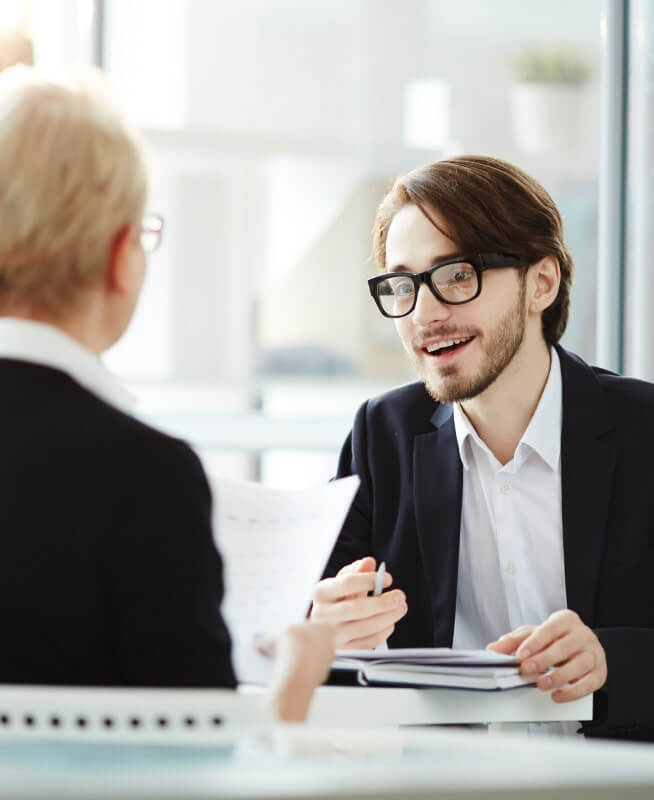 Target Top Talent
Gulfstream will "headhunt" and engage both active and passive candidates that meet your job requirements.
Candidate Evaluation
Once candidates are evaluated, Gulfstream will deliver an extensive recap of their work history, qualifications, education, licenses/certifications, asking salary, and professional references.
Candidate Selection
A narrowed down pool of top candidates is presented to the client and Gulfstream will assist in the facilitation of interviews, credentialing and negotiations if required.
Hire and Onboard
Gulfstream will finally assist in transitioning the new hire through the onboarding process and ensure both the client and employee are satisfied with the match throughout our guarantee period.
Ready To Hire Your Next Team Player?
Schedule a call today to talk to an expert.